---
Take Black Ginger Daily 
To Increase N.O. Production and Blood Flow Naturally*

Black Ginger is a rare and powerful type of ginger that is taken as a N.O. supplement specifically for improving circulation throughout the whole body,

especially in relation to the areas that matter most to men*

. Such benefits may include:
-

Improved Blood Flow to the Extremities*

-

Improved Overall Circulatory Health*

-

Rejuvenation of Venous Tissue*

-

Lower Blood Pressure*

-

Improved Body Composition*

-

Increased Energy Production*
These are just a few of the incredible benefits that have been studied and observed with increased N.O. production.

Our Black Ginger product is not only 100% natural, but also contains the exact clinical dosage required to provide those benefits in an easy to use package*.


100% Money Back Guarantee

Black Ginger (Kaempferia Parviflora), is a medicinal root from Thailand, known as Krachai Dum in Thai. It's traditionally used in Thailand as a male tonic herb.*
Black Ginger is famous among Muay Thai fighters as Thai Ginseng, since they believe it increases endurance, vigor and muscle strength*. It remains one of the most popular herbal remedies in Thailand.
In conjunction with the "One Village, One Product" campaign raised by the Thai government, Black Ginger has been promoted as a healthcare food in the country to increase public awareness and protect the plant.
​​Clinical studies have suggested that Black Ginger may be beneficial for improving energy production, body composition and blood flow*. You can find the links to these clinical studies in the "References" tab above.
| | |
| --- | --- |
| Specifications | 30-day bag (60 g) |
| | |
| | 60 g / 30 servings per bag |
| | 1 g twice daily (single gram spoon included) |
| | 100% Black Ginger (Kaempferia Parviflora) root powder |
| | |
| | Gluten-Free, Paleo-Friendly, Vegan |
| | GMOs, Fillers, Preservatives, Added Sugar, Artificial Flavorings or Colorings |
| | |

WHAT DOES THE RESEARCH SAY?

(See "References" tab at top of page for infographic references.)
Get Black Ginger

Today

And Feel The Difference In Your Body
100% Money Back Guarantee
We recommend you try our Black Ginger for 60 days and if it doesn't work for you, get your money back, no questions asked!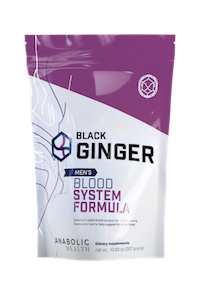 Special Offer Expires In: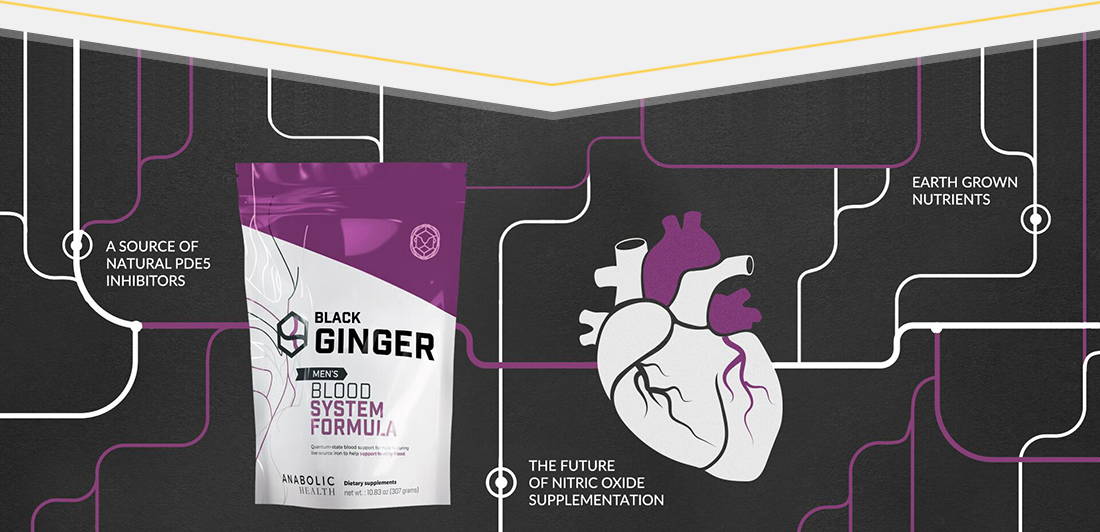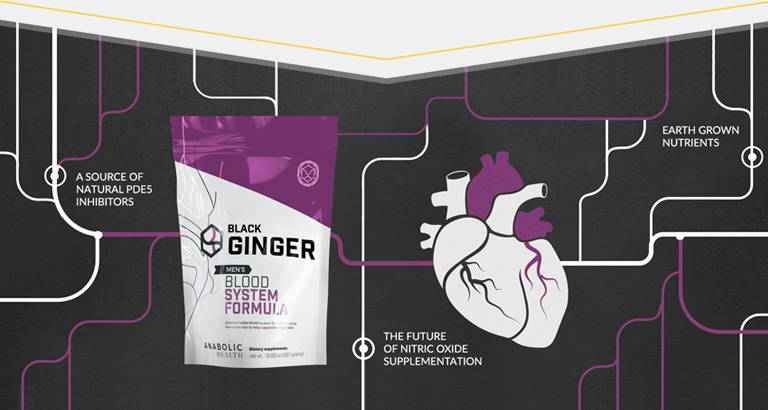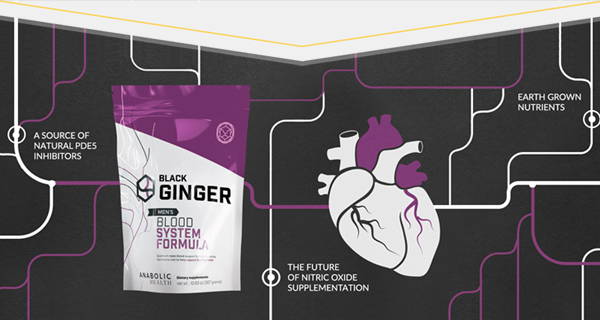 The Future of Blood Flow Supplementation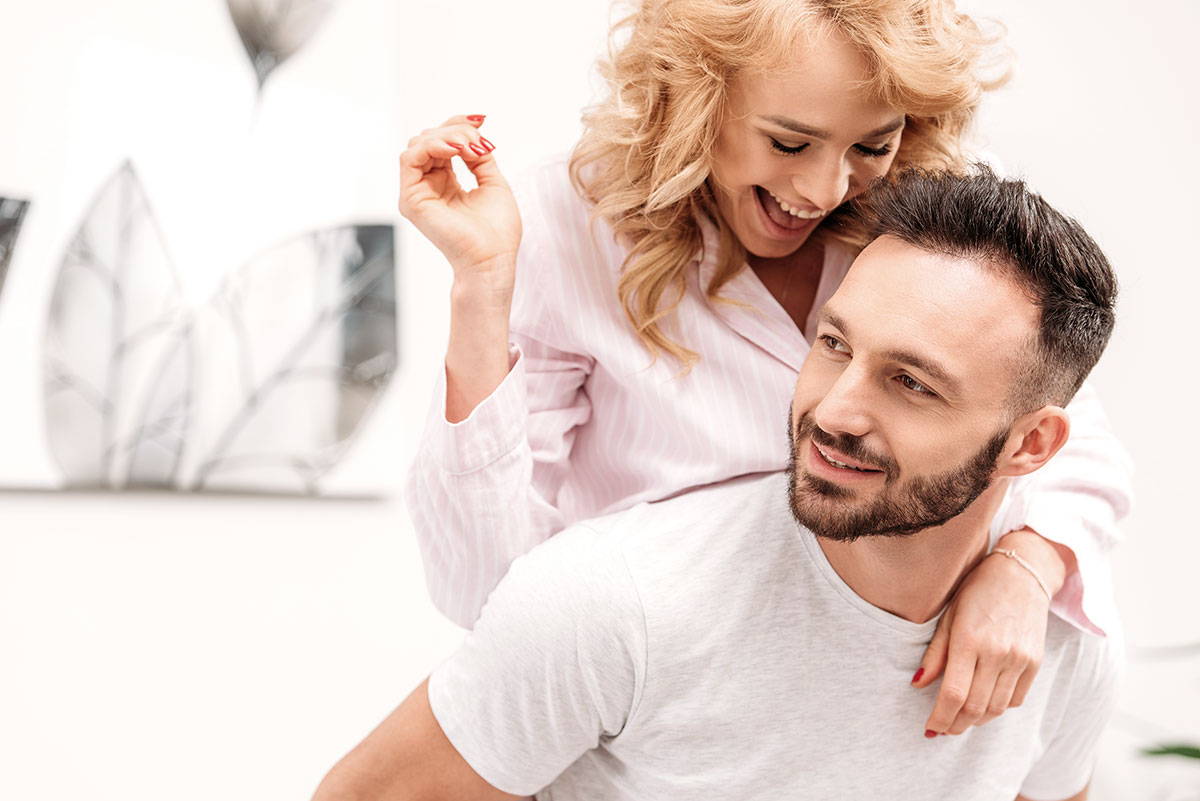 A Natural Source of PDE5 Inhibitors


Boost Blood Flow By Trusting Centuries of Traditional Use by Men*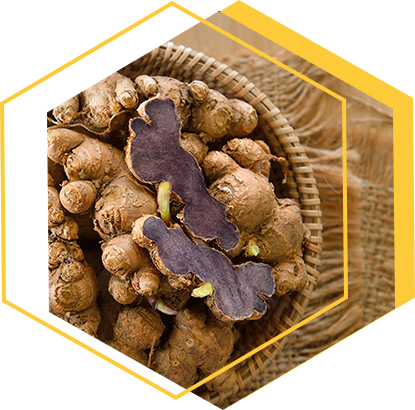 ​Research suggests Black Ginger ​may primarily work in two ways: by improving vasodilation and blood circulation (through PDE5 inhibition)*, as well as by boosting the levels of feel-good neurotransmitters and the body's sensitivity to them*.
Neurotransmitters play a crucial role in the body.

Clinical studies have suggested that Black Ginger may work as a mild anti-depressant* thanks to the way it modulates the levels of neurotransmitters by stimulating their production in the hypothalamus.*
Keep in mind that the effects of Black Ginger are ​NOT comparable in strength to other common PDE5 inhibitors on the market (such as the blue pill) although they may work in similar ways.
If you have any questions, feedback or suggestions, please send an email to support@anabolichealth.com

We typically respond to all messages within 24 to 48 hours, except on weekends and holidays.

Anabolic Health LLC
211 East 43rd Street 7th Fl
New York NY 10017
USA
1-646-797-2992

Invest In Better Blood Flow, More Energy and a Better Functioning Body Today*




100% Research-Backed Ingredients*
ONLY THE BEST EARTH-GROWN NUTRIENTS