---
Take Butea Superba Daily
To Boost Male Androgens Naturally Without Side Effects*


We stand behind our Butea Superba knowing that it may help you achieve:

-
Higher T Levels*

-

Balanced Androgenic and Estrogenic Hormones*



-

Improved Blood Flow To Extremities*


-

Improved Confidence & Mood*


-

Improved Body Composition*


-

High Energy and Stamina*


Butea Superba is a powerful natural source of phyto-androgens that may

help get your male hormones back into gear and get "things" working again*.



A man's hormone levels peak during his twenties, and then slowly decline more and more during the years. By the age of 75, most men have only about 20% to 50%* of their peak androgen levels left*.

Ouch.

Our Butea Superba product is 100% natural and made from a Premium Strain of Butea Superba that

contains much higher amounts of active compounds to provide you with an exceptionally potent product

in an easy to use package*.
100% Money Back Guarantee

Also known as Red Kwao Krua, Butea Superba is a shrub native to Thailand. It's root has been a staple component of Thai traditional medicine for as long as any local healer can remember.
Long story short, Butea Superba may be called a natural prohormone because of the phyto-androgens this plant contains*.
What's amazing is that both science and centuries of eastern tradition suggest this plant may have health benefits especially for men*.
Clearly, it must be called Superba for a good reason, as we will dive deeper into further down on this page.
Specifications
30 days bag (60g)

60g / 30 servings per bag

Powder: 1g twice daily (single gram spoon included)

Capsules: 5 capsules daily

100% premium Butea Superba root powder

Gluten Free, Paleo Friendly, Vegan

GMO's, Fillers, Preservatives, Added Sugar, Artificial Flavorings or Colorings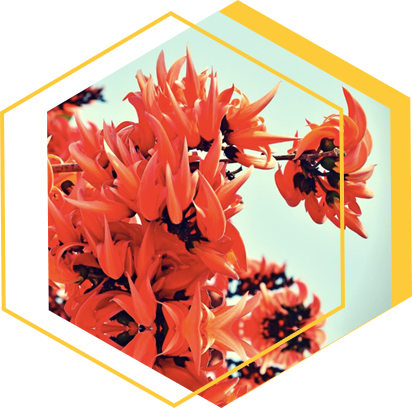 A man's hormone levels peak during his twenties, and then slowly decline more and more during the years. By the age of 80, most men have only about 20% to 50%* of their peak hormone levels left. Ouch.
But why is hormones important in the first place? Well, clinical studies suggest that healthy hormones levels benefits male fertility*, muscle synthesis*, physical performance*, and health in general*.
Basically, it is suggested in these studies that a lot of the aspects that are traditionally associated with being a man strongly depends on having healthy hormone levels*.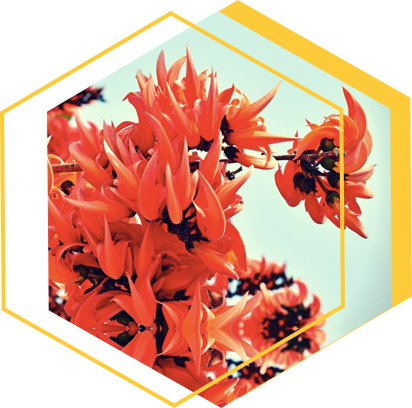 Clinical research suggests that Butea Superba contains natural phyto-androgens that may be responsible for its beneficial effects.


There's some scientific evidence suggesting that healthy hormone levels may help in promoting facial hair growth*, so that's just one more reason to highly regard this plant.
Butea Superba has also been suggested in clinical studies to be an cAMP phosphodiesterase inhibitor*. According to these studies, this inhibition may help in enhancing hormone production* in men in a similar way as Forskolin (another known cAMP inhibitor*).
Traditional usage in Thailand also suggests that Butea Superba may help promote healthy hormone levels*.


There is research done on Butea Superba that suggest the plant may have anti-estrogenic properties*.

This feature specifically may make it a good potential supplement for restoring healthy male hormonal balance*, since it may inhibit female hormones* while also balance male hormones*.
There are also animal studies suggesting that Butea Superba may increase sperm count* and sperm motility*, making it a potentially good natural supplement to help improve and maintaining one's fertility*.
The anti-estrogenic effect seem to work especially well together with the plant's phyto-androgens*, which may be important hormonal factors for this plants health benefits*.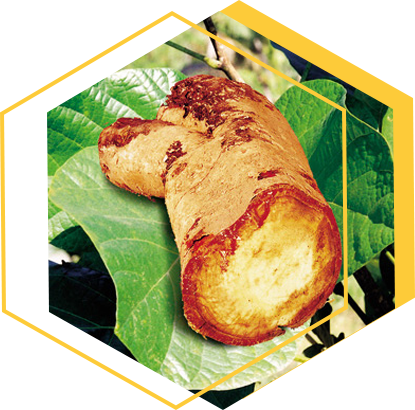 Hair Growth*
Antioxidant*

Clinical research indicate that Butea Superba may contain some of the same powerful antioxidants found in Blueberries and Chocolate (Procyanidins & Epicatechin)


Our Butea Superba is sourced directly from farmers in Northern Thailand and is of a new premium strain variant.

This means that it contains many times more active ingredients than the majority of other Butea Superba products on the market, and it's a lot stronger.

We process and lab test (see results at top of this page, tab "Lab Results") the root powder ourselves to make sure we have a clean, safe and effective end product for you as a consumer.

Recommended dosage: 1 gram twice a day (gram spoon included) OR 5 capsules. Our product is formulated to last 30 days per bag taking this dosage.

This is the upper end of recommended dosage ranges to make sure you get maximum effects from the product.

Traditionally in Thailand, it is recommended to combine Butea Superba with Black Ginger (another natural herb) as they are synergistic and make an excellent combo for men's health.
There is no evidence on the existence of Butea Superba side effects and centuries of traditional use in Thai suggests the plant to be safe for daily use in our recommended amounts*.
Toxicology research done on rats fed dosages higher than 200 times the recommended dosage by Thai FDA, further suggests Butea Superba to indeed be a very safe plant*.

Keep in mind that Butea Superba has to be consumed daily for 2-3 months for best effects to build up. Although many people will notice effects within the first 30 days.

After all, it's called Superba for a good reason, so go try it for yourself. If for any reason you are not happy with the product we offer full refunds, check out our refund policy.